1 306 460 6664
Your wedding is a very important day in your life and everyone wants to celebrate this day in a different way. Obviously, you have to spend a lot of time and maybe money in making this day very special for you and your partner. So, due to these transportation expenses for your wedding, you have to make a proper plan for it. If you hire a limousine for your dream wedding, then you have to make many decisions before hiring it like size, design, style and capacity of the limousine. If you book the limousine in advance, then you are able to get all your expectations otherwise, you do not have more options in front of you.
Hire early -: Hiring a limo is not a part of an urgent planning. It is not like the other parts of wedding like wedding food and venue because wedding season is prom season for limo companies. In prom seasons, if you book the limousine at the last minute, then you don't have all the options available to you.
The limo companies know that people book the limousine up to 18 months in advance of the wedding day, so if you book the limousine early, then you can easily get the exact limousine you want . You can visit more limo companies and you will get better deals with advance booking.
Select carefully-: You have to first decide that you want the limousine for your guest's transportation, personal use or both. There are many limousine compnies available, which will offer you complete service for your entire wedding party. If you want the complete wedding party, then hire a limo, which can seat up to three more people than your calculation. The classic limousine can easily seat 4 people, stretch limousines up to 9, while SUV limousine can seat up to 12 people at a time. The latest limousine is the limo coach. It has seating capacities for 16 to 24 guests. So you have to hire a limousine according to your requirements. Please NOTE: We will not over fill our limousines. Each limousine is rated for a specific number of passengers. We will not over load our limousines, NO EXCEPTIONS.
Assessment and evaluation-: Generally limousine companies charge according to the hours, so you have to first find the hourly rates, then calculate the number of hours of service required. Many companies charge you with a fuel surcharge based on hours of service as well. Lastly, don't forget about your chaffeur. A lot of companies will automatically charge a gratuity of up to 20% on the usage hours.
Refreshments-: For most limousine companies this is not a problem, the larger reputable companies are licensed to serve alcohol to their guests. Many will not be and allow you to bring your own into the limousine. This leaves you and your guests liable for fines and possible loss of your wedding limousine for open liquor in a motor vehicle. Ask to see the liquor license, as each limousine must carry it with them at all times.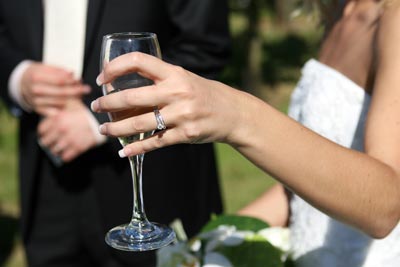 Standard Wedding Package:
Our standard Wedding Package includes:
A Chauffeur wearing a classic Black suit and tie.

Bottled water on ice will be in the coolers.

"Just Married" magnets on the limousine are optional at no extra charge
Wedding Packages are for a preset window. We are sorry but we do not offer split services.
The Limousine is at your disposal for the entire time alotted for transport to photo locations or any stops that you would like to make.
Extra hours need to be discussed in advance, otherwise they may not be available due to other bookings.
Please provide the address for the Church, reception, photo locations and any other stops ready when reserving your limousine.
Prices subject to change without notice.
OPTION 1: Have our limousine come back during your reception to assist your friends and family in making a safe drive home. The limousine will stay at the reception on standby for anyone that requires safe transportation home or to a hotel of your choice.
OPTION 2: Get Your Ride Home. This is the newest option we have designed for our wedding packages. We have found in the past many guests really do not like leaving their transportation behind at the venue to only have to return the following day to retrieve it. With that they take the chance of a safe ride home or hotel after enjoying the evening. With the new implementation of safe liquor amounts, it does not take very much at all to find yourself in a situation. To help with this we have developed the 'Get Your Ride Home' program. What it entails is one of our chauffeurs safely returning your transportation to your home or hotel while you ride in one of our limousines to your destination. No reasons or excuses for a good evening gone bad with a poor choice. Sound interesting, give us a call to discuss this option for your wedding transportation.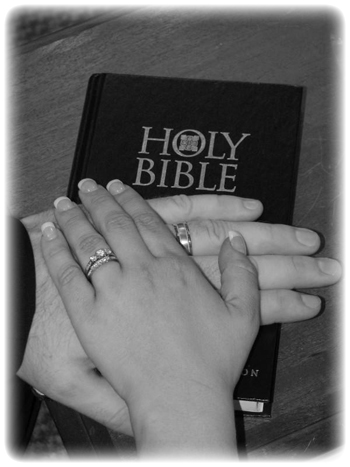 * Wedding Packages have a higher price than normal rates due to the amount of extra detail involved for the limousine. This is also why our Wedding packages have a 4 hour minimum.
copyright 2017
Website Design & Hosting on Excalibur Limousine Services servers