1 306 460 6664 anytime



Excalibur Limousine Services provides travelers with professional airport ground transportation services at economical pricing. We provide door-to-door service as well as point-to-point airport ground transportation services for west central Saskatchewan business travelers, frequent flyers and families. Our dedicated staff will manage all aspects of your private chauffeured transportation. We are committed to outstanding private chauffeured transportation service.
Our team is made up of transportation professionals and each chauffeur has an in depth knowledge of the local and surrounding areas. This knowledge allows us to avoid traffic and other transit situations that may arise and get you to your destination on time. Our dependable limousine and corporate transportation services make the difference and provide you with peace of mind. Sit back and relax and let our team take you and your guests to your destination in a clean, late model vehicle of your choice.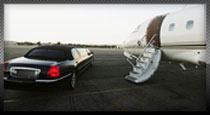 Excalibur Limousine Services is the leader in providing ground transportation services to the west central Saskatchewan area. We use state-of-the-art technologies to monitor all flight arrivals and gate information to communicate any travel changes to our chauffeurs. Whether you are traveling alone or with a group, Excalibur Limousine Service will provide you with a vehicle fit for your needs and a service you can rely on and trust.
Professional Service & Luxury Fleet
Excalibur Limousine Services offer our customers a wide varitey of professional, clean, late model vehicles to choose from. From a single passenger to complete group transportation services, Excalibur Limousine Services is ready to serve. Our chauffeurs are trained to provide the highest level of quality service while insuring that your transportation experience is a complete success. Your chauffeur will greet you at the airport with a smile and aid you with your baggage. If you have any special requests or needs, a Excalibur Limousine Services chauffeur will do everything possible to accomodate the need. We are in the business of customer service and our team will make your trip one to remember.

copyright 2013
Website Design & Hosting on Excalibur Limousine Services servers Kindersley SK S0L 1S0